We aim to maintain the highest standards when selecting materials for our designs, from certified natural fabrics, deadstock and dyes that are better for the environment and our workers. We work with responsible fabrics because we believe in responsible production. We don't use polyester, recycled polyester or synthetic fibers because they take hundreds of years to decompose and are harmful to our workers, customers and our planet. Our fabrics take about 3 months to decompose. As a small business, we continue to face challenges in sourcing sustainable materials for certain categories, such as trims, and are actively working to find eco-friendly options and ways to upcycle after use.
SILK
Silk is biodegradable and a renewable resource with a low environmental impact that can decompose after 3 months following their disposal. Our silks are OEKO-TEX certified which means they are free from harmful chemicals and they guarantee the health and safety of workers. We also use deadstock silk meaning leftover silk fabric from manufacturers, designers, or retailers that would otherwise end up in landfills thus promoting a more sustainable and ethical fashion industry.
Silk is known for its luxurious touch, shine, strength, and durability. Along with being naturally gentle silk is temperature regulating; non-irritating to skin; hypoallergenic; and naturally resistant to mold and mites. Our silk is sourced from China where it was invented nearly 5,000 years ago.
LENZING™ ECOVERO™ Certified Viscose
Fabric derived from renewable wood pulp from sustainably harvested forests (PEFC certified)  meeting high environmental standards throughout their life cycle: from raw material extraction to production, distribution and disposal. EcoVero fibers generate up to 50% lower emissions and water impact compared to generic Viscose. It's compostable, biodegradable, and super soft. Sustainable forest management is necessary to improve the eco-friendliness of man-made cellulosic fibers.
LINEN
Linen is one of the most biodegradable fabrics, a natural fiber made from flax, a fast-growing, plant based fiber that's rapidly renewable and uses basically no water to grow and processed without hazardous chemicals. 
It's also known for its durability and strength, which means that it can last for decades with proper care. Linen is naturally moth resistant, highly breathable and cool, making it a great choice for warm weather clothing.
ORGANIC COTTON
Organic cotton is an ecologically responsible and green fiber grown from non-GMO seeds and without the use of pesticides, insecticides or chemical fertilizers minimizing the impact of the environment. Organic cotton provides a healthy working environment for workers and small-scale farmers, and reduces nitrogen emissions. It produces 94% fewer greenhouse gas emissions and causes 98% less water pollution compared to non-organic cotton.
Our organic cotton is bought under the GOTS certification which also monitors farmers under strict social and environmental criteria. In addition, organic farming methods use beneficial insects and biological practices to control pests.
BCI COTTON
Our BCI cotton is better for farm workers and communities who benefit from improved working conditions, a higher standard of living and support women empowerment while protecting and restoring the environment. 
Better Cotton is committed to measuring sustainability improvements everywhere it's produced and to evaluating the environmental, social, and economic impact of the Better Cotton Standard System.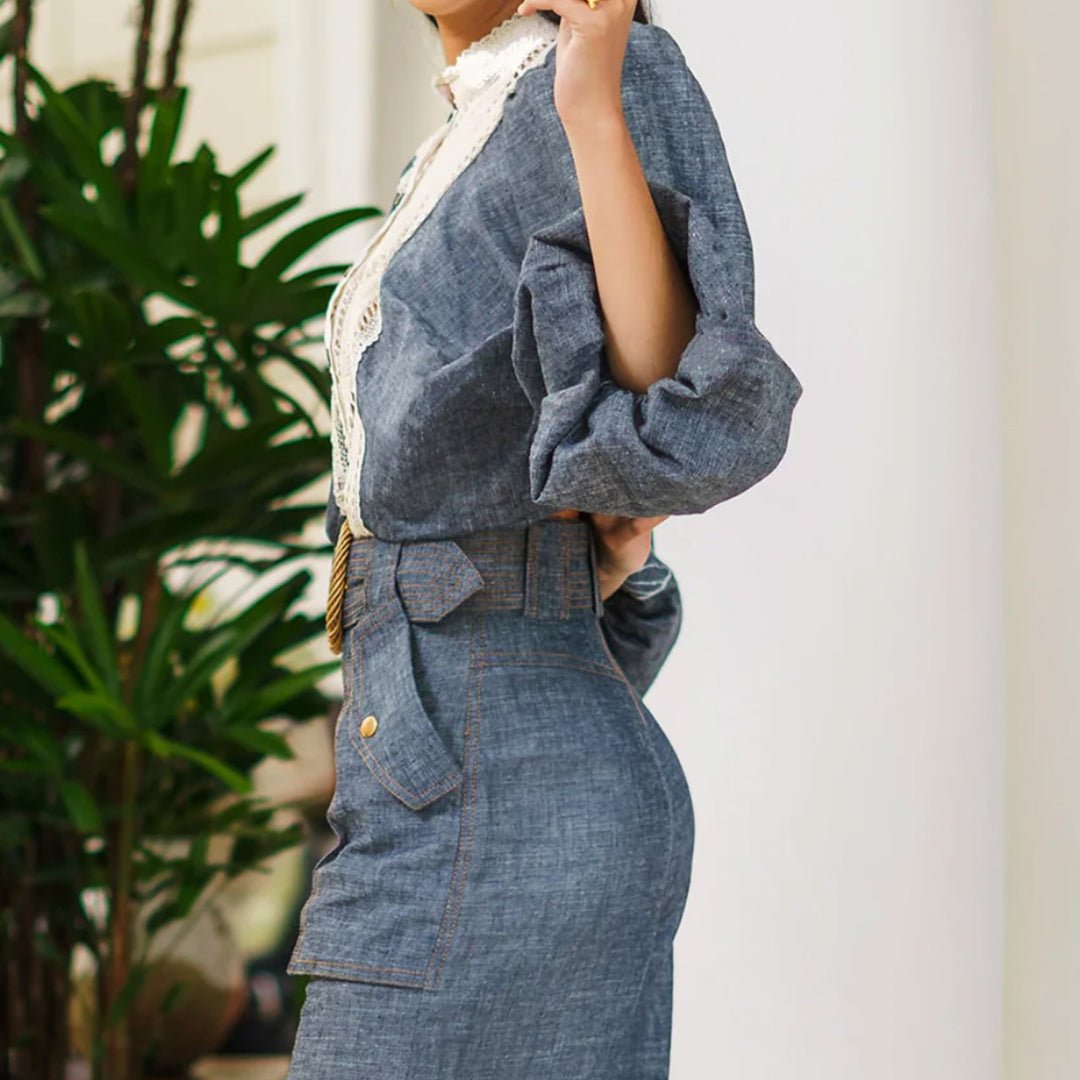 HEMP
One of the fastest growing plants that use little energy, water, pesticides and fertilizers. Hemp is biodegradable, compostable and highly renewable. Regarded as a "golden fiber" and considered the strongest known to mankind next to silk. 
Hemp doesn't require pesticides, herbicides or chemical fertilizers to grow. Hemp plants are natural pest repellents that deter insects and repel mites, fungi and bacteria. With high moisture absorbency, high heat conductivity, and excellent abrasion resistance, hemp can be made into beautiful, comfortable and long lasting clothes. The more you wash them, the softer they get. They age gracefully.
INNOVATION MEETS FASHION
We look forward to working with eco-friendly fabrics such as Lyocell/Tencel, recycled and upcycled natural fibers. Contact us if you have suggestions or want to learn more at: hello@cindycastro.com