CINDY CASTRO NEW YORK IS A RESPONSIBLE WOMEN'S RTW BRAND FOUNDED IN NYC
The brand is leading the charge with designs that are crafted ethically and responsibly with a steadfast commitment to minimizing environmental impact while creating celebratory pieces for the modern woman. Each collection is made for all of us who are emotional, spirited and live with purpose. Her designs are sculpted, fluid, seductive and made to last beyond seasons.
OUR MISSION IS TO BUILD A TRANSPARENT AND COLLABORATIVE JOURNEY
We strive to create a transparent journey for our consumers, showcasing the entire lifecycle of our pieces—from sourcing fibers, highlighting the workers who craft them, and embracing regenerative practices post-use. There is an emotional connection in the work that we do and we want our customers to be a part of a social and environmental impact. Visit Who Makes Your Clothes page.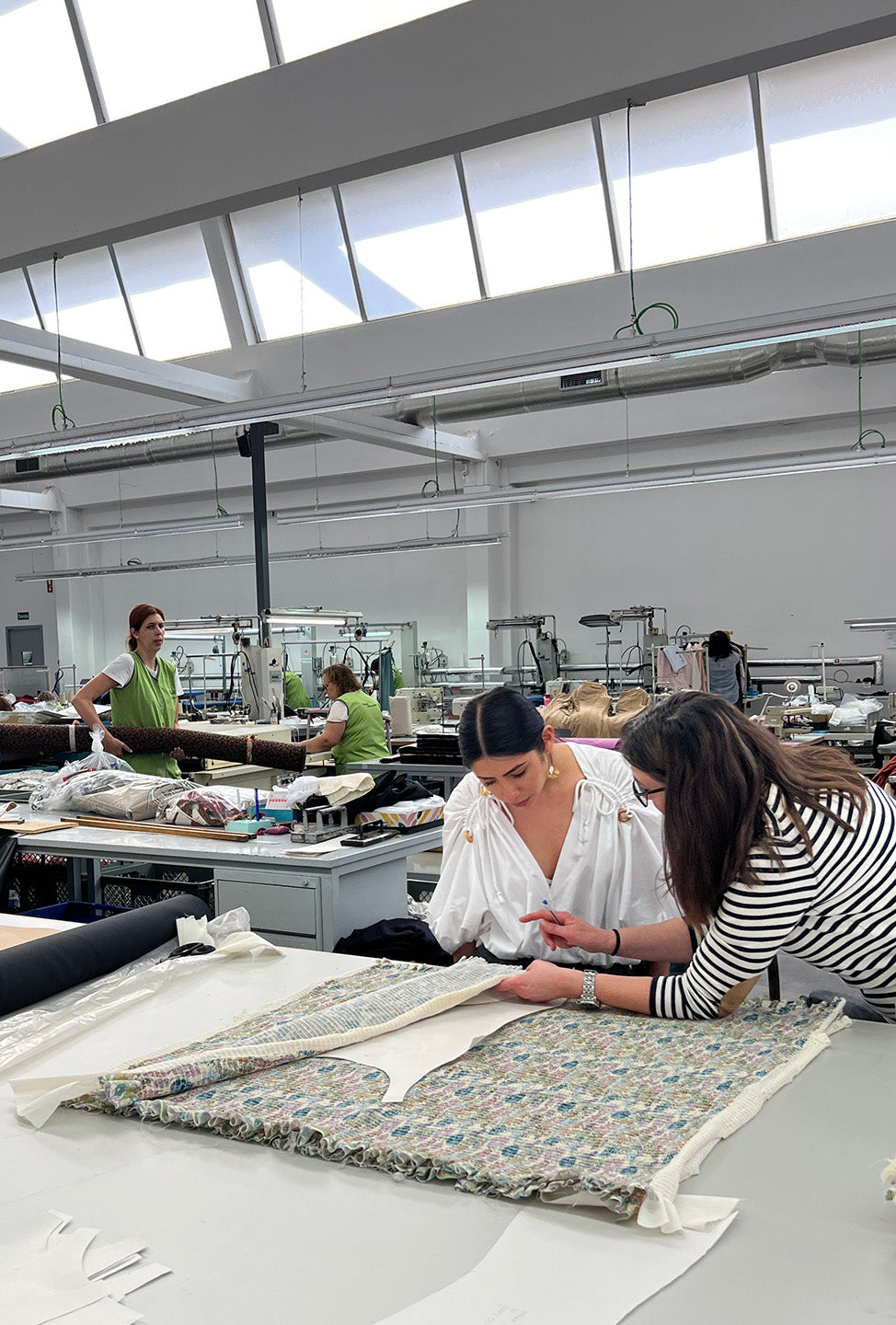 HELPING COMMUNITIES WHILE DOING WHAT WE LOVE IS AT THE CORE OF OUR BUSINESS
In our mission to support underprivileged communities, we proudly produce over 50% of our clothing in New York and a proud member of Made in NYC, harnessing the dedicated craftsmanship of Latino immigrants and minorities. Giving back is the backbone of our brand and a percentage of our sales go to foundations in need as we are committed to equality, women, children and human rights.

We are proud to be a small fashion business and love to collaborate with other ethical businesses around the world. We take responsibility in each handcrafted piece and believe every worker should be paid a fair living wage and work in a safe environment.
WE SUPPORT AND BELIEVE IN A MORE SUSTAINABLE WORLD
Our priority is to work with natural, biodegradable and eco-friendly certified fabrics advocating for climate justice, leaving a positive footprint on our planet. There is no such thing as 100% sustainable but there are responsible initiatives to disrupt the fashion industry. Reusing fabrics, creating smaller and lasting pieces, recycling waste, using sustainable packaging and repurposing is just the beginning. We'll continue to learn new ways to make less of an impact on our environment. We're committed to taking care of our planet one thread at a time. We invite you to take a look at our fabrics for more detailed information.
LATINA OWNED SMALL BUSINESS
MADE IN NYC
We are a proud member of Made in NYC, a nonprofit initiative that supports local manufacturers and makers in New York City